CIS: Computer Programming Emphasis
CIS: Computer Programming Emphasis
Associate in Applied Science Degree, Certification Program
Available at: East Campus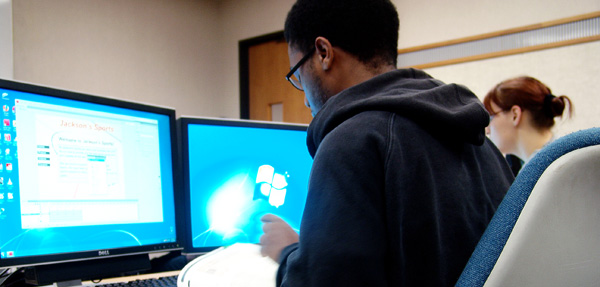 Program Overview
This certificate program is designed to help high-school students transition to a college programming track.
The curriculum focuses on fundamental computer science course to provide the knowledge and skills necessary to work begin exploring a variety of general purpose and proprietary robotic software, programming environments and hardware devices.
Curriculum
Page last updated January 3, 2018.