Rudy Garza, Jr.
Rudy Garza, Jr.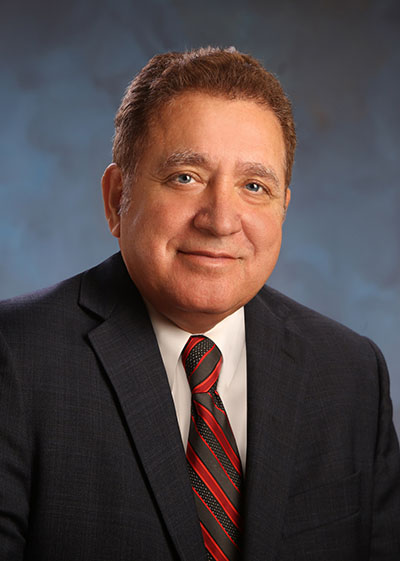 District 1
Term Expires 2024
361-774-6472
rudygarza@delmar.edu
Appointed in 2020 to fill an unexpired term. 
Fourth-term Corpus Christi city councilman. 
Serves as the mayor's appointee to the Corpus Christi Regional Economic Development Corporation and chairman of the Municipal Court Committee. 
Graduated from Roy Miller High School and attended Del Mar College. 
Majored in finance and holds a bachelor's degree from Texas A&M University-Corpus Christi. 
Career includes working in purchasing and materials management. 
Retired from Semtech Corporation in 2001 as a global logistics manager. 
Worked in local real estate, primarily in residential property management.  
Served on numerous boards and commissions, including the Nueces County Tax Appraisal District's board of directors, the City of Corpus Christi's Building Standards Board and Planning Commission, the latter as chairman, the Westside Business Association and the World Affairs Council. 
Page last updated June 17, 2021.