College Facts
College Facts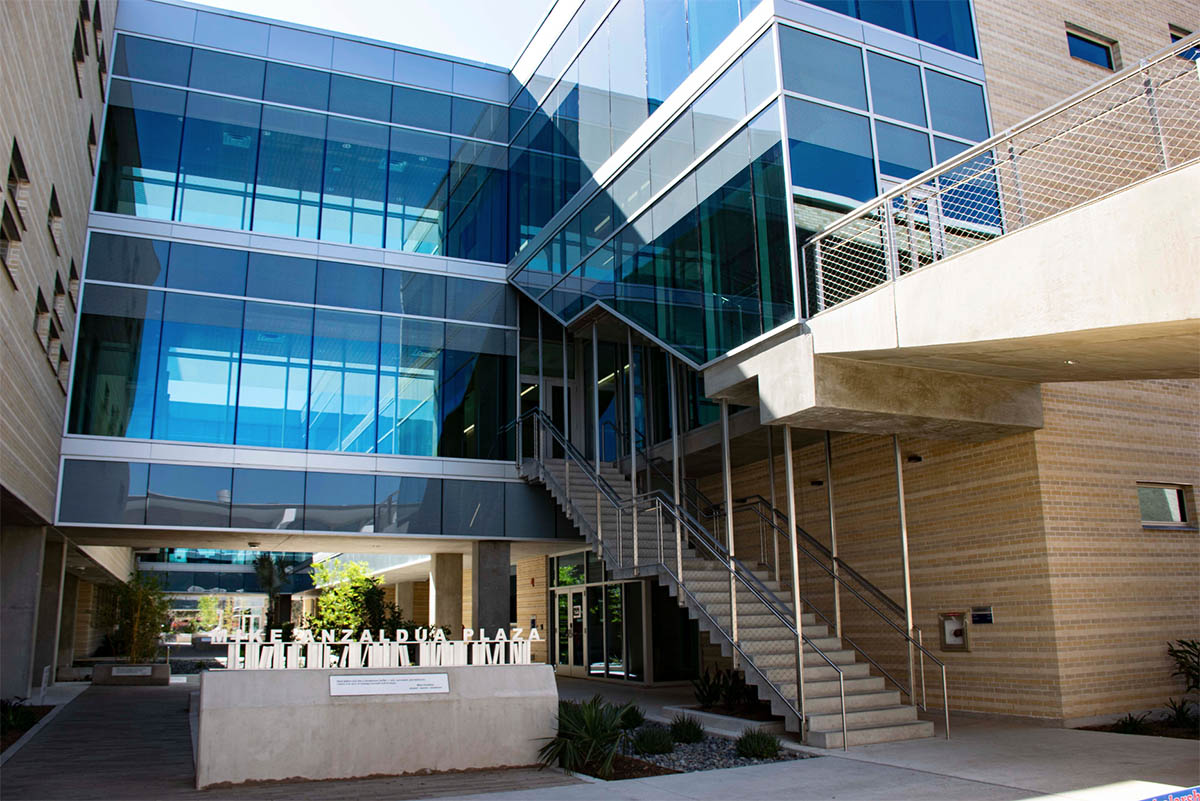 College Facts
Click here to see DMC's latest Statistical Profile
History: A comprehensive community college in Corpus Christi, Texas, founded in 1935.
Enrollment: Over 24,000 credit and Continuing Education noncredit students each year. Fall semester 2021 credit enrollment was 10,678.
Student Body: 41% men, 59% women; 71% Hispanic, 22% White, non-Hispanic, 2% African American, 5% other ethnicities. Over 90% from Corpus Christi and the surrounding area, the rest from other Texas counties, 1% other states and U.S. territories and 1% other countries.
Serving the Hispanic Community: Ranked among the nation's top 50 higher education institutions granting associate degrees to Hispanic students. Source: Hispanic Outlook in Higher Education.
Tuition and fees per semester: about $1,345 for district residents for a full course load (Fall 2021).
Financial Aid: Approximately $21 million in assistance awarded annually in the form of scholarships, grants, loans, student assistants, and work-study.
Faculty: Total tenured/tenure-track faculty numbered 254 for the Fall 2020 semester. Over one-fourth (30%) hold a doctorate, and over half (54%) hold master's degrees. College-wide full-time-student-to-teaching staff ratio was 12.96 to 1 in Fall 2020.
Degree Programs: Associate in Arts, Associate of Arts in Teaching and Associate in Science degrees in over 50 university transfer majors; Associate in Applied Science degrees, Bachelor of Science in Nursing, Enhanced Skills Certificates, Certificates of Achievement and Occupational Skills Awards in more than 147 occupational fields.
Classes: The average class size for Fall 2020 was 16.4 students per class.
Flexible Scheduling: The College offers special scheduling options including Rapid Track, weekend, short-semester, off-campus, and online courses.
Library Collection: 130,672 volumes, 552,480 E-book titles, 106 current periodicals, approx. 586,988 online serial and other resource titles and 68 internet-accessible computers.
Cultural Opportunities: A strong cultural influence in the community, Del Mar College frequently presents musical concerts, dramatic presentations, art exhibits, dance programs, lectures, and workshops throughout the year at little or no charge.
Athletics: Each year, thousands of students participate in intramural sports, including organized runs, basketball, football, volleyball and racquet sports.
Special Educational Programs: Honors Program for academically talented students; Collegiate High School, Dual Credit and Early Admissions programs allow high school students to enroll for college-level courses while completing high school graduation requirements; Senior Education Program for those 55 and older.
Academic Success: According to recent statewide data, about 80.5% of Del Mar College graduates were either employed and/or attending college within one year of graduation.
Accreditation: Del Mar College is accredited by the Commission on Colleges of the Southern Association of Colleges and Schools (1866 Southern Lane, Decatur, Georgia 30033-4097, 404-679-4500) to award certificates, associate degrees and baccalaureate degrees.
Capital Investment: Over $358 million.
Annual Operating Budget: Over $110.9 million for 2021-2022.
Campuses: The College is comprised of three campuses (Heritage, Windward and Oso Creek), one campus annex (the Center for Economic Development), the Northwest Center in Calallen and a hangar at the Corpus Christi International Airport. The Northwest Center houses various classrooms and laboratories. The Center for Economic Development houses Continuing Education classes and various departments such as the DMC Foundation, Small Business Development Center and the Procurement Technical Assistance Center.
Page last updated August 9, 2022.