Criminal Justice
Criminal Justice
Associate of Arts Degree, Associate of Applied Science Degree, Certificate
Available at: Windward Campus, Online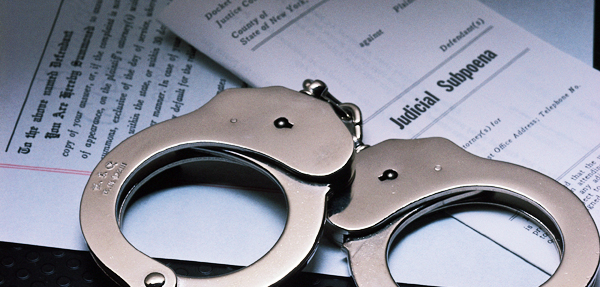 Program Overview
Criminal Justice includes three distinct systems: Law Enforcement, the Courts, and Corrections.
Law Enforcement involves protection of the people and their property and apprehension of criminal violators, as well as a wide variety of community services to assure a high quality of life in the community.
The Court System involves the adjudication of criminal law violators by judges and advocates for the defense as well as the federal, state, and local governments.
Corrections involves the jails and prisons at all levels of government, probation systems in lieu of imprisonment, and parole as a form of aftercare following prison sentences.
All three components are cooperatively involved with the Juvenile Justice System which provides for the care of, and adjudication for, children until they reach adulthood.
The purpose of the Criminal Justice program at Del Mar College is twofold: (1) to offer educational opportunities to the student who intends to seek employment in the fields of criminal justice or knowledge about the systems; (2) to offer the transfer student the equivalent of the first two years in a bachelor's degree program at a university. The program is not to be confused with academies where individuals learn the necessary skills for employment. Criminal Justice Education is a social science academic discipline.
To see Frequently Asked Questions for this program, click here.
Curriculum
Mission Statement
It is our Mission to:
Engage students in scholarship by providing quality instruction in a learning-college environment.
Promote critical thinking by allowing students to develop self-directed, self-disciplined, and self-corrective thinking.
Foster professionalism by maintaining high academic standards within the classroom and exposing students to role models in criminal justice.
Cultivate ethical behavior by example and mentorship.
Promote diversity by examination of cultures and their effect on societal behavior.
Improve students' oral and written communication skills.
Instill desire for lifelong learning in students.
Graduate students who will be recognized throughout Texas for their academic excellence.
As required by 34 CFR 668.43(c): Del Mar College has not yet made the determination if the curriculum of this program meets the educational requirements for licensure or certification in any U.S. Territory or state other than Texas.
Careers
Page last updated August 13, 2023.