Careers and Employment Outlook
Careers and Employment Outlook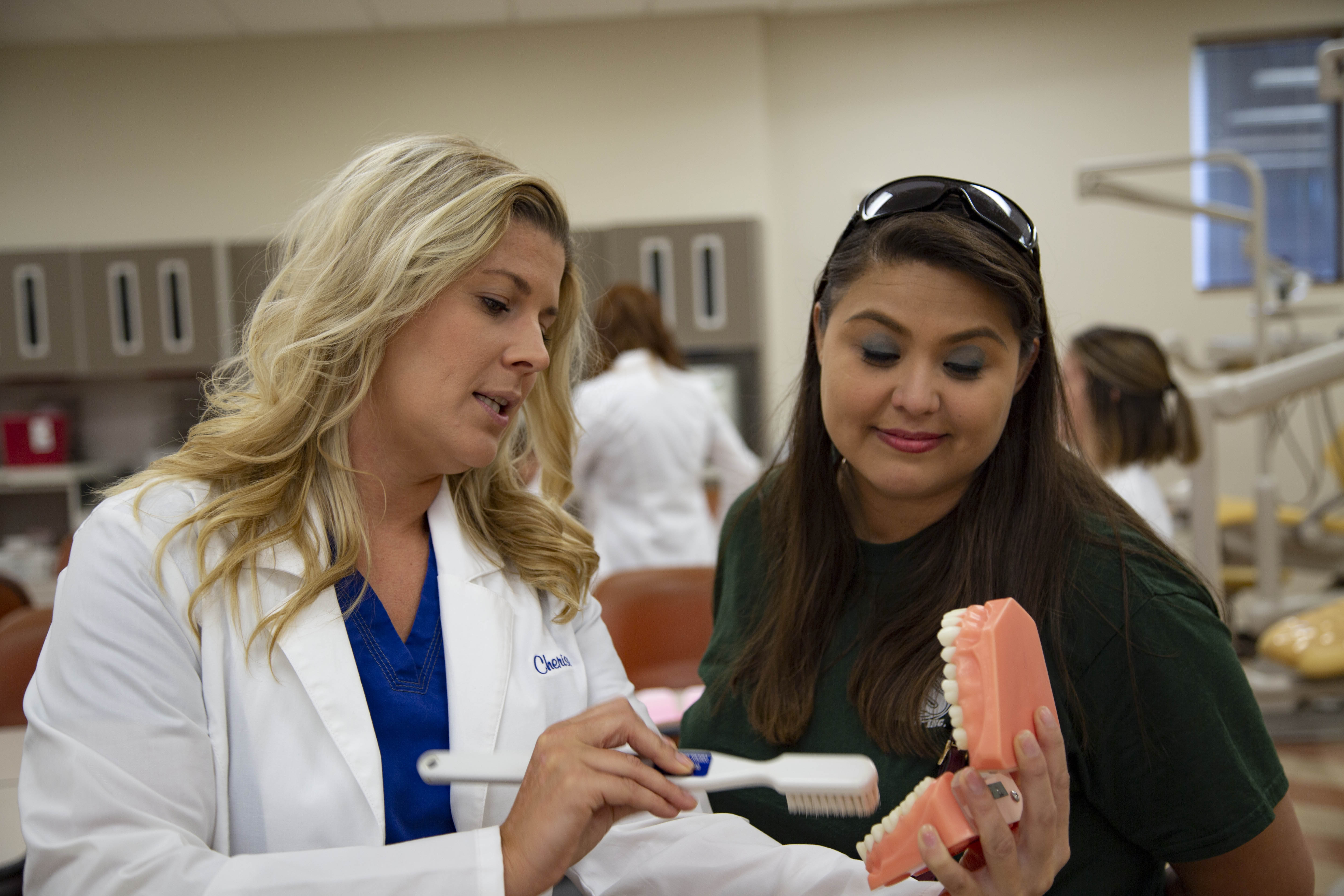 Significant Points
A degree from an accredited dental hygiene school and a State license are required for this job.
Dental hygienists rank among the fastest growing occupations.
Job prospects are expected to be favorable in most areas, but strong competition for jobs is likely in some areas.
About half of all dental hygienists work part time, and flexible scheduling is a distinctive feature of this job.
Employment of dental hygienists is projected to grow 9 percent from 2021 to 2031, faster than the average for all occupations. The demand for dental services will increase as the population ages and as research continues to link oral health to overall health.
The demand for dental services will grow because of population growth, older people increasingly retaining more teeth, and a growing emphasis on preventative dental care. To help meet this demand, facilities that provide dental care, particularly dentists' offices, will increasingly employ dental hygienists, often to perform services that have been performed by dentists in the past. Ongoing research indicating a link between oral health and general health also will spur the demand for preventative dental services, which are typically provided by dental hygienists.
Job prospects are expected to be favorable in most areas, but will vary by geographical location. Because graduates are permitted to practice only in the State in which they are licensed, hygienists wishing to practice in areas that have an abundance of dental hygiene programs may experience strong competition for jobs.
Older dentists, who have been less likely to employ dental hygienists, are leaving the occupation and will be replaced by recent graduates, who are more likely to employ one or more hygienists. In addition, as dentists' workloads increase, they are expected to hire more hygienists to perform preventive dental care, such as cleaning, so that they may devote their own time to more complex procedures.
Page last updated August 31, 2023.