Mechanical Engineering
Mechanical Engineering
Associate in Science Degree
Available at: East Campus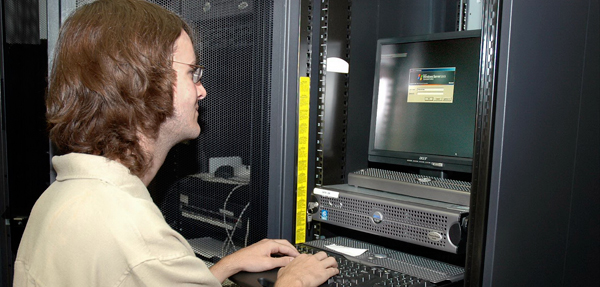 Program Overview
Engineering is the field of applying science and mathematics to develop solutions that have a practical end. Engineers really like to solve complex problems. Engineers design and manufacture machines, processes, and systems. Engineers are inventors! They dream up ideas and make them a reality for the rest of us. By using science and math, they improve the quality of life for society. Since engineers are often responsible for directly creating a new product or service, they are in high demand in the corporate world, and they command fairly high salaries.
Math, physics, chemistry, biology and computers are an engineer's playground. If you enjoy math and science, you can graduate with a degree in engineering! You will enter into a very prestigious career and can expect to be right on the cutting edge of technology. You will turn ideas into reality and solve problems that better society. Engineers work as a team and possess great skills communicating with others. Engineers are also often practical, innovative, creative, and curious about how things work. Many innovative technologies created by engineers help make the world safer and healthier; therefore, the desire to help people and improve the environment is a plus.
Curriculum
Students planning to continue at a senior college should consult an advisor concerning degree requirements of the college to which transfer is intended.
Page last updated August 4, 2021.