Music Theory and Composition
Music Theory and Composition
Associate of Arts Degree
Available at: Heritage Campus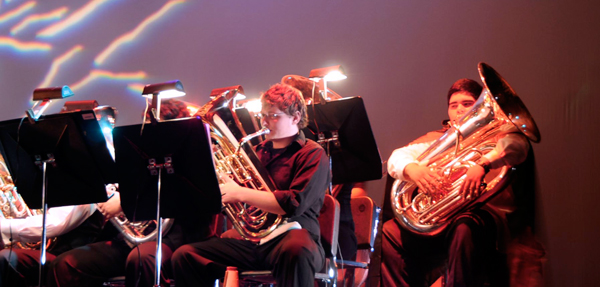 Program Overview
The Associate of Arts degree in Music Theory and Composition prepares the student to complete a Bachelor of Music in Music Theory and Composition. Upon completion of the Bachelor of Music students can pursue career opportunities as creative artists, writing music for a variety of performing media, both classical and commercial.
Del Mar College was one of the first community colleges in the nation to earn accreditation by the National Association of Schools of Music. Students receive professional preparation by faculty who are excellent musicians and scholars. Our fully integrated program incorporates study in music education, performance, theory, sound recording technology and composition to ensure success after graduation. In fact, from Spain to Germany, from London to New York, Del Mar College graduates have performed in some of the most prestigious music halls around the world. The College is also the origin of the official Texas Jazz Festival, the Corpus Christi Symphony, and the Corpus Christi Chorale.
Curriculum
Students planning to continue at a senior college should consult an advisor concerning degree requirements of the college to which transfer is intended.
Careers
Page last updated September 27, 2022.