Sound Recording Technology
Sound Recording Technology
Associate of Applied Science Degree, Certificate
Available at: Heritage Campus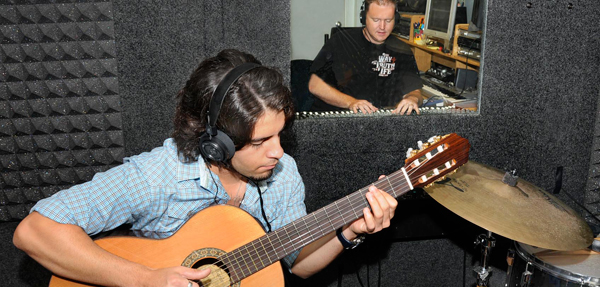 Program Overview
The Associate of Applied Science Degree in Sound Recording Technology prepares the student for employment in the music industry. SRT students can seek employment immediately or continue their studies at a four-year institution.
The SRT program has been focused on sound recording, live sound, and the inclusion of sound in video for over 15 years. The program boasts two fully equipped recording studios, a dedicated teaching lab with 15 student stations. The recording studios are linked via MADI digital audio with Wolfe Recital Hall and the large ensemble rehearsal room. The instruction and high academic rigor in the courses is designed specifically for those pursuing the AAS in Sound Recording Technology or the level 2 Sound Recording Business certificate.
Curriculum
Careers
Page last updated September 18, 2023.