Bio
Biography

Dr. Mark Escamilla, Del Mar College President and CEO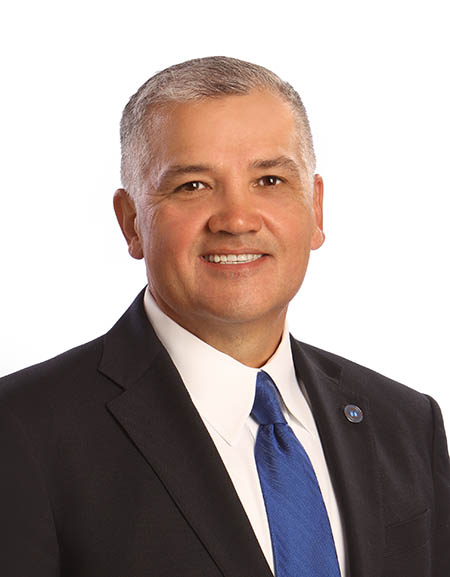 Since Dr. Mark Escamilla took the helm as president of Del Mar College in October 2008, the College has reached new milestones in academic excellence, fiscal responsibility, philanthropy and collaboration with other educational institutions, business and industry.
Dr. Escamilla's vision propelled the Del Mar College Foundation to reach $21 million in total assets, raising $3.5 million per year for the past five years. During his tenure, Del Mar College grew to more than 12,000 individual academic students and 10,000 workforce and continuing education students per year. The College Capital Improvement Program currently encompasses nearly $300 million in voter-approved bonds for new campus construction and renovation. He successfully led the College's reaccreditation efforts through the Southern Association of Colleges and Schools-Commission on Colleges, including 10-year reaffirmation of national accreditation twice, in 2011 and in 2021, and a five-year accreditation review in 2016.
A Del Mar College graduate with bachelor's and master's degrees from Texas A&M University-Corpus Christi, he holds a Ph.D. in educational administration from The University of Texas at Austin. In 2009, he was selected as a "Distinguished Graduate of the Community College Leadership Program" from The University. In 2010, the Corpus Christi Caller-Times named him "Newsmaker of the Year."
Dr. Escamilla currently serves on the Legislative Committee of the Texas Association of Community Colleges among other commitments.
He and his wife Jodi value their time with their sons, Benjamin and Lucas.
Page last updated July 20, 2021.