Viking Guardian
Viking Guardian
Viking Guardian available from VikingGo!
Download Viking Guardian for your Apple and Android phones for enhanced safety on campus.
Viking Guardian features include:
Set up your Guardian network. Invite your friends and family to be Guardians.
Safety Timer. Let your Guardians know where you are going within the Del Mar campus and what time you expect to be home.
Emergency functions. Direct line to Campus Security, submit an anonymous tip, and Call 911.
You can find Rave Guardian in the VikingGo app, or download it from the Apple App Store or Google Play.
Getting the Most Out of Viking Guardian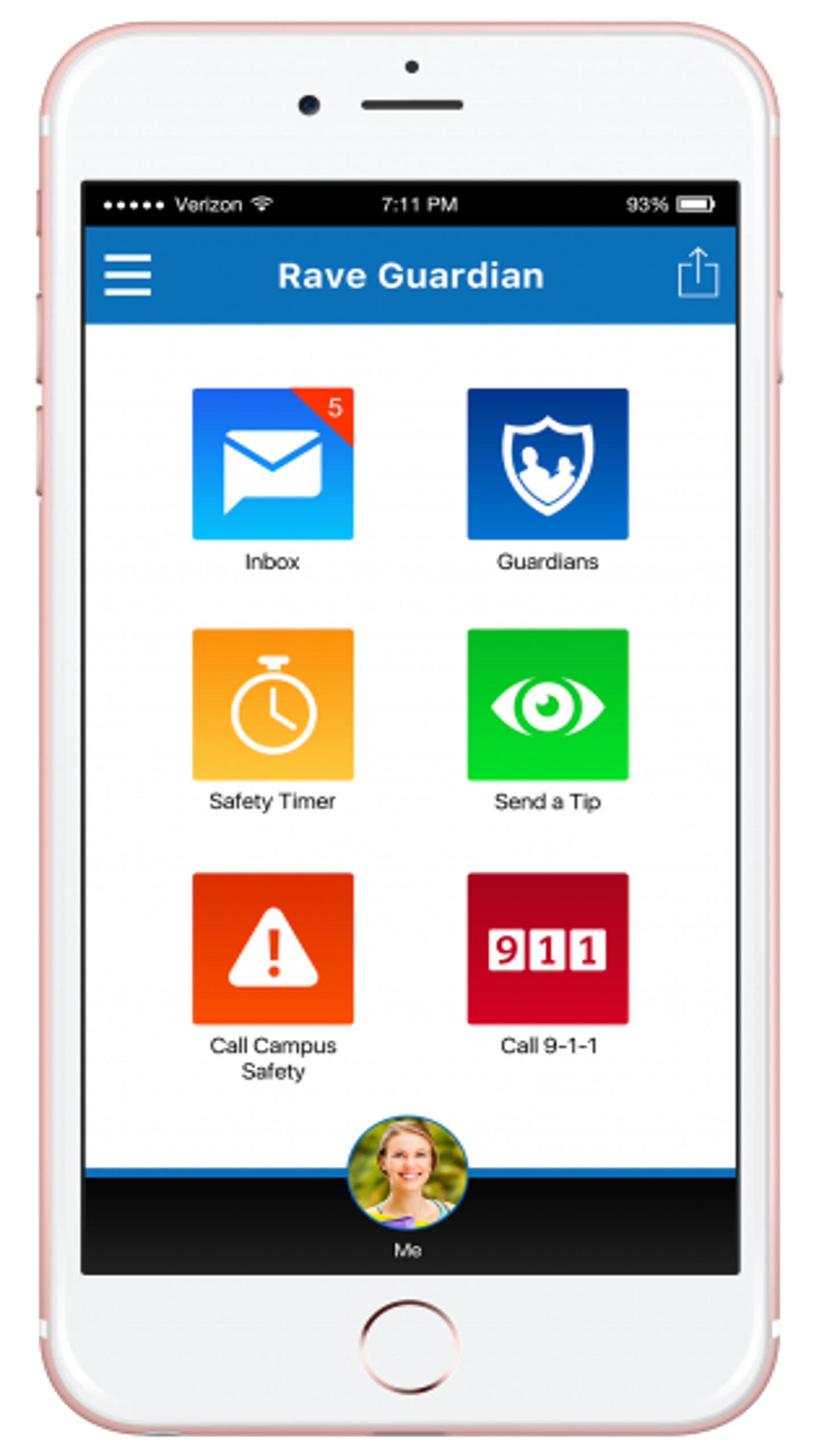 To take advantage of all the safety benefits Viking Guardian offers, it is strongly recommended you do the following:
Expand your Smart 911 profile with your resident details, any medical conditions, and upload a recent picture of yourself. You can do all this through the Guardian app or go to the Smart 911 website.
Contact your Guardians and let them know about how Viking Guardian will help keep you safe on campus.
Visit the Rave Guardian website to get more familiar with the functions of the app.
Page last updated October 31, 2017.