Productions & Events
Productions & Events
Rumors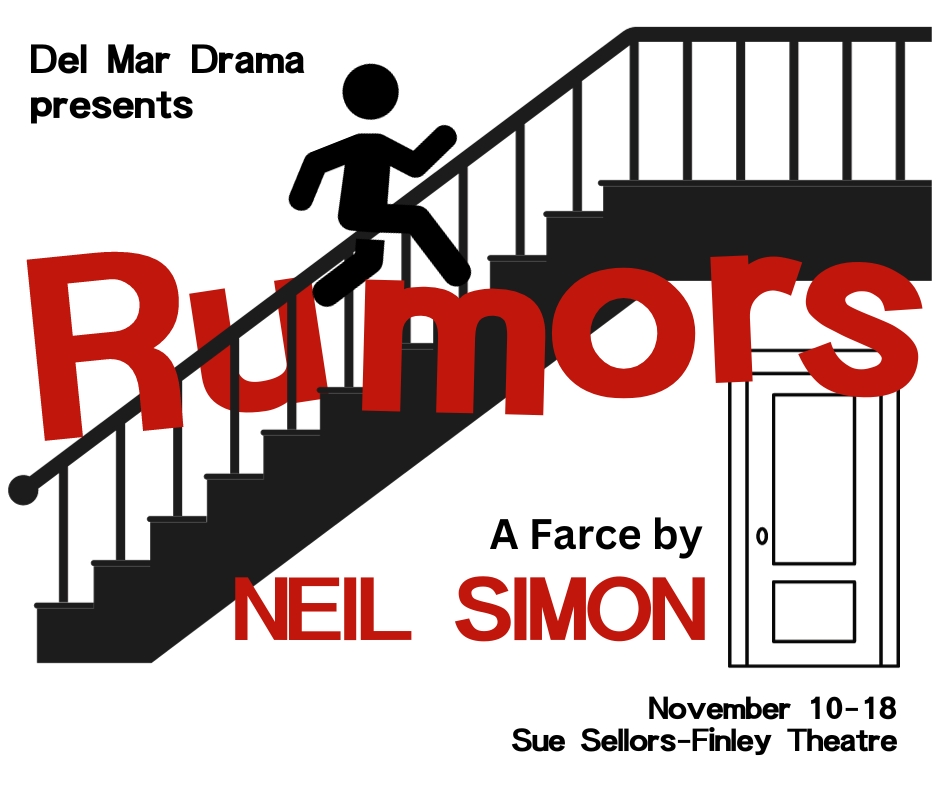 by Neil Simon
It's Charley and Myra's 10th anniversary, and their prominent, successful friends arrive at their lovely home to celebrate with them. There's only one problem---the guests discover that Charley and Myra's marriage is not what it appears to be. Now the guests must conspire to keep the scandalous rumors from getting out before the police arrive! Missing servants, an uncooperative doctor, an ill-aimed gunshot, and kitchen disasters add to the mayhem. "Has nothing on its mind except making the audience laugh."-New York Times.
PG-13 for Strong Language
Purchase Tickets Here
Page last updated October 16, 2023.