Personal Training
Personal Training
Level I Certificate, Personal Training
Available at: East Campus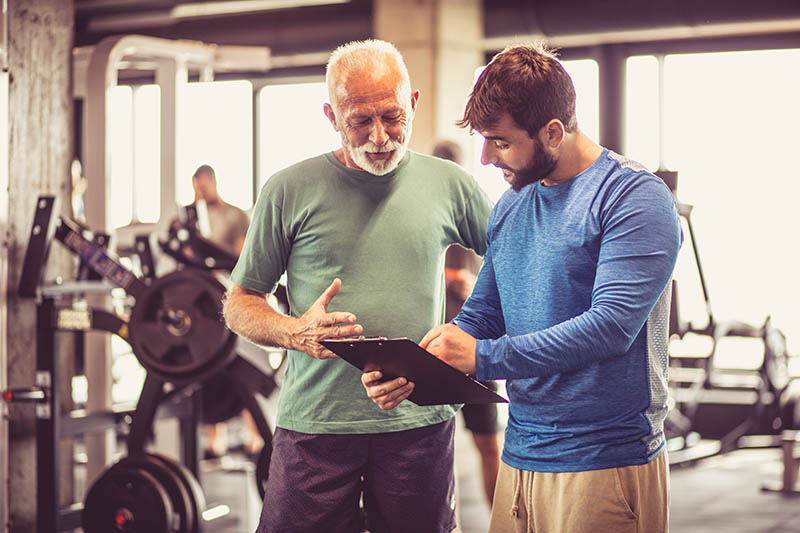 Program Overview
In order to be hired as a personal trainer at most fitness centers, especially those that are nationally known, an individual must have a certification from an organization that is accredited by the National Commission for Certifying Agencies.
Beginning in January 2020, Del Mar College will be offering a Level I Personal Training Certificate. This program is 16 credit hours of courses designed to prepare a student to sit for any national personal training certification exam such as those from the National Strength and Conditioning Association, American College of Sports Medicine or the National Academy of Sports Medicine.
Curriculum
First 8-Week Session
KINE 1164 Introduction to Physical Fitness and Wellness
FITT 1237 Personal Training
FITT 1301 Fitness and Exercise Testing
Second 8-Week Session
FITT 2313 Exercise Science
KINE 1338 Concepts of Physical Fitness
Third 8-Week Session
KINE 1306 First Aid
FITT 1164 Practicum
Career Outlook
According to the United States Bureau of Labor Statistics, fitness trainers in the Corpus Christi metropolitan area earn a median hourly wage of $22.20 per hour, with an annual mean salary of $46,890. Source: Bureau of Labor Statistics, May 2018 Metropolitan and Nonmetropolitan Area Occupational Employment and Wage Estimates, Corpus Christi, TX.
Page last updated November 14, 2019.